Tova Levi's Story!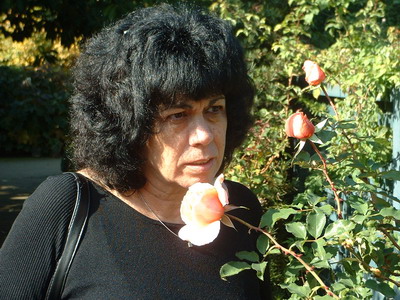 Evolution
Tova Levi received her Bachelor of Arts from Mount Vernon College at Washington DC (today a part of the George Washington University) on June 12, 1988. This BA followed her seven year prior BA in Education and Geography given to her on June 1, 1981, by Ben Gurion University in Israel.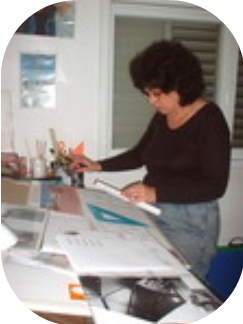 In 2002, Tova returned to the art schools and took several Art courses in the Workshop for Design and Architecture in Tel Aviv. She took additional Sculpture Course in the Avni Institute, the College of Art and Design in Tel Aviv, Israel, in 2003. Tova started her mixed media education with Mixed Media courses she took with Martha Castillo at the Pacific Art League, Palo Alto, California in 2005-2006 and painting with Cousette Copeland in Cupertino, California (2006).
Creativity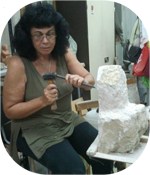 Tova Levi has been very active in Creative Arts during the last two decades. During the nineties, Tova worked on many Interior Design projects. Most of them were performed with Décor Furniture in Israel, and some performed in Europe (such as the building of SkyGate Bulgaria at Sofia, Bulgaria).
Since the new millennium started, Tova turned to temporary arts, concentrating on modern sculptures and mixed media, with a variety of techniques: such as concrete on metal mesh, painted plaster, combination of painted plaster on wood, combination of iron and concrete on metal mesh, and others.
Tova created most of her latest work at the art workshop in Beit Hanan taught by the late artist, Mr. Thomas Ditroi (1950-2012). His unique personality and dynamic teaching techniques have mentored Tova into creating her latest line of exquisite stone sculptures.